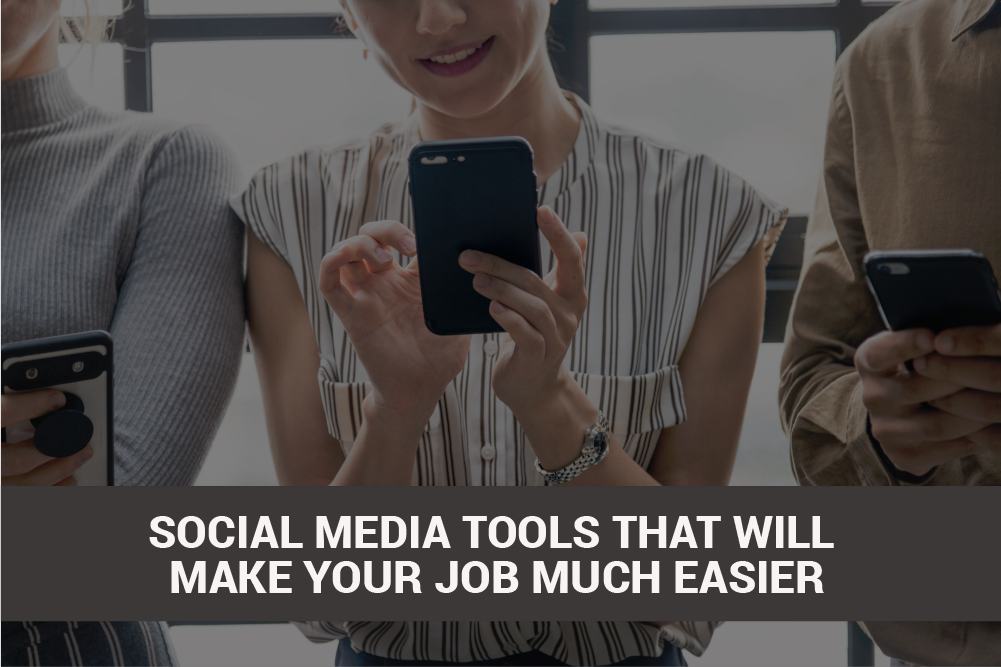 Social Media Tools that Will Make Your Job Much Easier
As a real estate agent, you know how important maintaining a strong social media campaign is to your online brand. You also know how time-consuming and challenging this can be. To be effective, you need to spend the time and effort to optimize your posts and engage your audience. Luckily, there are several social media tools that will take your pages to the next level and assist you every step of the way. Let's talk about several of them.
HootSuite
HootSuite is extremely popular and simple to use — particularly if you are managing profiles on multiple platforms. Within this one application, you can schedule social media posts 24/7, have other individuals in your agency look over all upcoming social posts, and have detailed reports and analytics available at your fingertips. One of the advantages of using HootSuite is its intuitive interface and advanced security features. Keep in mind that to fully reap the benefits of this application, you will want a paid package. These vary from a professional plan with 10 social profiles to a business plan with more than 35 profiles.
Buffer
Buffer is one of the most popular social media management solutions. With this application, you can schedule all of your posts using one interface, helping you stay organized. You can also view detailed analytics about each account to see more easily which posts are connecting with your audience and which ones are not. If you have multiple individuals working in your agency, you can also give your team members access so they can make their own changes and adjust the posts accordingly.
Plans for this social media tool range from a free starter plan to those for large businesses. Keep in mind that the starter plans are limited with the social networks you can manage.
Social00mph
If you're looking for a more basic social media management application, socialoomph should be at the top of your list. This application offers many of the features you will see in advanced applications and it boasts a very simple interface. You can schedule posts, limit who has access to your social accounts, create drafts of potential posts, and more. Plus, this application offers many unlimited Twitter and Facebook accounts, making it easy for you to manage your content. Even better, when you choose the professional package, you can enjoy a flat fee — no extra fees or additional charges for certain features.
Feedly
If you like to post content from various websites to make your social profiles more versatile and informative, Feedly is a must. This social media tool essentially creates one giant newsfeed full of content and topics that matter most to you. These can be articles, blog posts, tweets, YouTube videos, etc. This helps you generate various content that you enjoy, that you find valuable, and that you want to share. When using this tool, you always have valuable, relevant, and new content to share with your social media followers.
Everypost
Everypost is a social media tool that provides all of the features you need in one giant application. You can enjoy many of the basic social media management features such as scheduling posts. But, you can also gather content from various sources to find articles, blog posts, videos, and more that your followers will also want to read and are interested in learning about. You have the ability to customize all posts and crosspost on various social media platforms. Like other social media tools, this application offers basic packages that are free or cost very little each month to more advanced and feature-filled plans.
While there are many applications available to help you manage your social media, sometimes you just don't have the time or the know-how to create an effective strategy. If you need a little help with your social strategy, contact the experts at Writtn for Real Estate Pros to help.